Tension Headaches Treatment in Chesapeake, VA
Tension headaches can disrupt your work and personal life if you have them frequently. Fortunately, a chiropractor can help alleviate the pain of tension headaches. Visit us at Atlantic Chiropractic and Rehabilitation in Chesapeake, VA to make an appointment.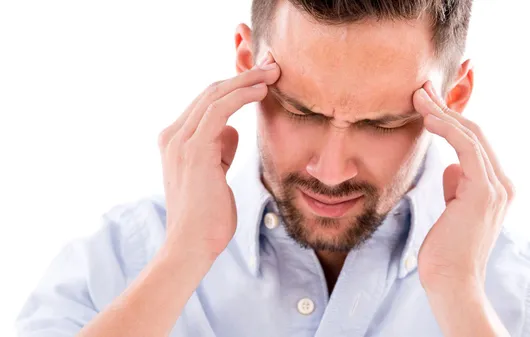 What is a Tension Headache?
A tension headache is a headache that feels like a mild pain with pressure on your forehead, the sides of your head and the back of your head. You may feel extra sensitive on the muscles of your shoulders, neck, and scalp. You may also feel like someone is squishing your skull. Episodic tension headaches occur less than 15 days in a month. Chronic tension headaches occur much more often, usually lasting 60 to 90 days. Tension headaches are the most common type of headaches with about 80% of people experiencing them.
How is it Diagnosed?
A tension headache is diagnosed by symptoms that you can discuss with our chiropractor, Dr. Eric Santjer, during your initial appointment. Symptoms of a tension headache include lack of sleep, a headache that begins near the end of the day, being slightly sensitive to light or noise, aching muscles, having a hard time focusing, and feeling irritable. Make a list of all your symptoms, how frequently they occur and the intensity of your pain. The more information you have, the better we can diagnose and treat you.

Common Causes of Tension Headaches
A tension headache is a headache usually brought on by stress. Other factors can trigger a tension headache, such as poor posture, lack of sleep, low iron levels, anxiety, and depression. Making certain lifestyle changes that can be discussed with our chiropractor can help you manage your tension headache as well as lessen and ultimately eliminate them from happening. Once you are aware of how these headaches start, you can do your part to avoid them.

How a Chiropractor Can Help Manage and Treat Tension Headaches
A chiropractor can definitely help manage and treat these types of headaches. A chiropractic adjustment can cause tension headaches to occur less often and with less pain intensity. Getting your spine adjusted will help your head and neck become realigned, which can greatly help relieve and eliminate your tension headaches. Combining chiropractic adjustments with massage therapy sessions can also help relieve you of tension headaches.
Make an Appointment Today
Set up an appointment today with Dr. Eric Santjer to get the headache relief you deserve. Stop by our office at Atlantic Chiropractic and Rehabilitation, 115 Kempsville Rd. Ste 1, Chesapeake, VA 23320. You can also call us at (757) 547-4325 to see a chiropractor as soon as possible.