Headache Treatment FAQ in Chesapeake, VA
Headache pain can be both agonizing and puzzling. Here are some answers to frequently asked questions about headaches and their treatment at Atlantic Chiropractic and Rehabilitation in Chesapeake.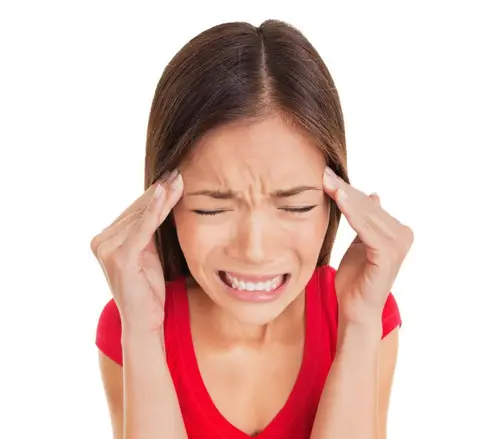 What is a tension headache?
A tension headache is so-named because tension in the neck is often a precipitating factor. When tension in the RCPM muscle at the base of the skull tugs on a sensitive tissue called the dura mater, the resulting pain can be referred throughout the head.
How does a tension headache differ from a migraine?
While they're both categories of headache, migraine sufferers seem to have a heightened sensitivity to pain signals (which may be amplified by a cervical spinal misalignment). This produces not only intense headaches but also vomiting, visual auras and other symptoms. Migraine triggers include environmental changes and certain foods.
How can spinal misalignment make me vulnerable to headaches?
An upper cervical spinal misalignment can put the skull and neck off-balance with each other. This abnormal weight distribution, and the muscles' effort to compensate, can lead to chronic tension in the neck muscles, including the RCPM muscle. One obvious example is whiplash in which the cervical spine is violently thrown into misalignment, with headaches a common result.
Could poor posture makes my headache problems worse?
Poor posture can make you more prone to headaches if it involves unnatural neck and head positions. An example would be awkward workplace ergonomics that force you to drop your head forward to look down at a computer monitor all day long.
What other factors can trigger headaches?
Spinal misalignment certainly isn't the only cause of headache pain. Headaches can stem from dehydration, allergic reactions, extreme hypertension, tumors, and withdrawal from caffeine or other drugs. That's why a careful physical evaluation is necessary to track down the actual cause of your particular problem.
How does chiropractic treatment in Chesapeake help headaches?
Chiropractic care doesn't just medicate your pain symptoms temporarily -- it actually corrects the underlying causes of headache pain for many of our Chesapeake patients. By correcting an imbalance in the cervical spine, our chiropractor, Dr. Eric Santjer, can relieve chronic muscle strain, improve nerve function for normalized physical function and make it possible for you to assume a more head-healthy posture.
What other treatment methods does your Chesapeake chiropractor use?
Our Chesapeake chiropractor may prescribe multiple natural healing methods to complement and reinforce chiropractic adjustment for headaches. These methods may include massage therapy to loosen those tight neck and shoulder muscles and relieve stress, nutritional therapy to help worn muscle fibers repair themselves, exercises to give your neck stronger support, and lifestyle changes such as ergonomic improvements, increased water intake or changes in medication.
Ask Our Chesapeake Chiropractor About Your Headaches
The best way to learn more about your particular headache problems and solutions is to call (757) 547-4325 and schedule a chat with our Chesapeake chiropractor. When it comes to headache pain, we have the answers!