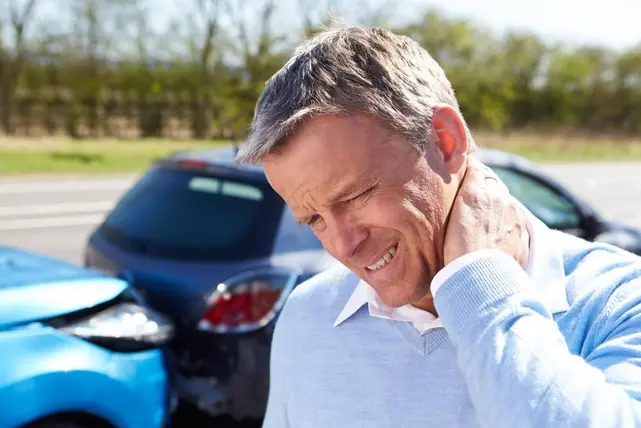 When you visit a chiropractor in Chesapeake, you want an effective treatment for your situation. Chiropractic care at Atlantic Chiropractic and Rehabilitation provides an opportunity to address the injuries that may occur in an auto accident or any other incident.
What is Whiplash in Chesapeake?
Whiplash in Chesapeake refers to an injury to your neck caused by the sudden stop of forward momentum. Essentially, it occurs when your head moves suddenly forward and then backward in a fast motion. It often occurs during an auto accident or a similar incident, but it can happen at any time your head moves quickly and suddenly in a back and forth motion due to stopping your momentum suddenly.
In most cases, the injury causes discomfort and pain in your neck, which requires appropriate treatment to address the symptoms. It may lead to headaches, tension and pain in your back or neck. Over time, the symptoms may worsen and result in more severe pain.
Treatments for Whiplash in Our Clinic
Treatments for whiplash in our clinic depend on your situation and the recommendations of a chiropractor. Generally, we use chiropractic care like neck and spinal adjustments or manipulation. We may also use decompression therapy to reduce pain from pressure on specific points in your neck. The injury may also benefit from massage therapy, particularly if you notice physical discomfort from tension in your neck and back.
We focus on a personalized treatment plan based on your situation and the cause of your injuries. Due to the situation, a treatment plan for whiplash varies to address the specific injuries to your neck and back. We may also use corrective exercises and stretches to help address the discomfort and help your body heal from the injuries.
Why Seek Treatment for Whiplash?
The reasons you want to seek treatment for whiplash from a chiropractor in Chesapeake ultimately depends on the situation. Generally, we recommend treatment after an auto accident or a similar incident to prevent the injuries from worsening over time. You may also choose to seek treatment if you notice pain after a few days or the injuries cause persistent headaches without obvious underlying reasons.
Since you may not notice whiplash during the first hours after an accident, you may need treatment for the injuries when you notice the pain. It can start hurting within 24 to 48 hours after an accident, so you may not always recognize that the discomfort stems from an accident. We recommend treatment when you notice pain or when you have a chronic discomfort that persists in your neck and back. You also want to treat persistent and chronic headaches with appropriate solutions since they may stem from whiplash.
Treating whiplash allows you to focus on your lifestyle and activities. When you notice discomfort after an accident or the pain worsens over time, you may benefit from working with a chiropractor. To learn more about treating whiplash symptoms or for an appointment in our clinic, call (757) 547-4325 today.