Sciatica Pain FAQs in Chesapeake, VA
Our Chesapeake, VA chiropractor provides relief for your sciatica pain. Atlantic Chiropractic and Rehabilitation offers gentle and effective treatment options for sciatica relief. If you are suffering from low back pain and limited mobility, Dr. Eric Santjer determines if a compressed sciatic nerve is the culprit, then provides healing for your discomfort. Our chiropractor knows that when you are diagnosed with a condition such as sciatica, you have many questions. We hope to provide the answers and encourage you to seek our chiropractic treatment options.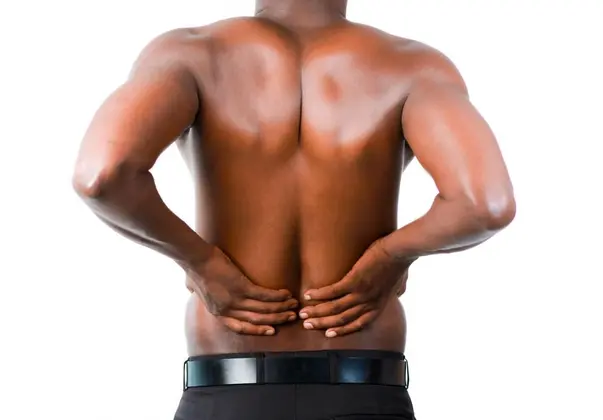 FAQ About Sciatica Pain
What are the symptoms of sciatica pain?
Most people experience pain in the lower back. This pain may also radiate throughout one or both hips and down one or both legs. You may also feel limited range of motion. For instance, you may be unable to bend over to pick up something off the floor or experience pain when turning to look behind you. In addition, sciatica brings a weakness, numbness or tingling in the legs.
Does activity make sciatica worse?
Your sciatica may flare up if you are active for too long. It may also flare up if you are seated or lying for too long. Sometimes, light amounts of activity make sciatica pain decrease. Our Chesapeake chiropractor shows you exercises designed to reduce your pain and also explains better ways of sitting, standing and sleeping that help to eliminate your discomfort.
What is causing my pain?
The sciatic nerve that flows out of the bottom of the spine has become compressed. This may be caused by a vertebrae that has shifted out of alignment and is pinching the nerve. It may be the result of degenerating discs that are leaking into the space between the vertebrae and reducing the space in which the sciatic nerve can move freely. You may have suffered an auto accident that has compressed the spine and is pinching the sciatic nerve. The reasons for your pain is a nerve that is unhappy. As a result, your back hurts, your legs hurt and the sensations in your legs may be reduced.
How does chiropractic care in Chesapeake help with sciatica?
Our Chesapeake chiropractor first determines the reasons the nerve is compressed. Then, your treatment is designed to free the nerve. For instance, if your vertebrae have shifted and are compressing the sciatic nerve, Dr. Eric manipulates the vertebrae into alignment to reduce the compression. If a disc is bulging and irritating the nerve, an adjustment is also required to encourage the disc to return to its space between the vertebrae.
Are the results immediate?
You may feel an instant reduction in your pain, but for lasting results, our Chesapeake chiropractor will adjust you for weeks at a time. Your body needs to remember how to be in a healthy alignment to free the sciatic nerve. Our chiropractor will show you ways to address your pain at home without medications to ease your discomfort throughout the day and night.
Come see our Chesapeake Chiropractor today!
Sciatica pain does not have to become your normal. Atlantic Chiropractic and Rehabilitation has options for you, so please call us today at (757) 547-4325.