The Benefits of Migraine Headache Treatment with
Our Chiropractor in Chesapeake
Migraine headaches and the debilitating side effects they bring can be life-changing, keeping people from fully participating in their lives, spending time with friends and family, and enjoying the activities they love. Patients at Atlantic Chiropractic and Rehabilitation enjoy getting back to their lives with migraine headache treatment with our chiropractor in Chesapeake, Dr. Eric Santjer.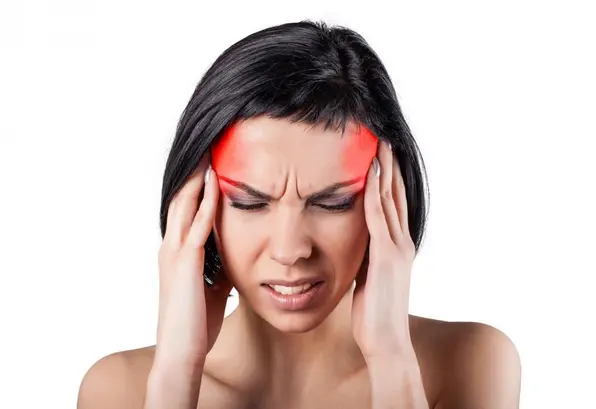 Chiropractic adjustment has been shown to effectively treat migraine headaches by reducing the frequency, severity, and duration of migraine headaches. Although not much is understood about the nature of migraine headaches, maintaining a properly aligned spine, limiting muscle tension, and reducing physical, emotional, and chemical stress on the body have all been shown to be effective, natural methods of migraine treatment in Chesapeake. With regular adjustments with our Chesapeake chiropractor, patients often experience a reduction in the severity, duration, and frequency of migraine episodes, if not complete prevention.
In addition, migraine treatment in Chesapeake is a healthy, natural alternative to mainstream migraine treatment options such as pain medications, preventative medications, and injections. These medications often come with side effects of their own which can sometimes be just as debilitating as the pain and discomfort of migraine headaches. Chiropractic care is non-invasive and side effect free, allowing patients to get relief without additional pain.
Chesapeake migraine treatment integrates chiropractic adjustment with complementary therapies such as massage therapy, nutritional counseling, and lifestyle advice in order to prevent migraines and reduce the severity of migraine headache symptoms like pain, nausea, sensitivity, vomiting, and visual disturbances. All of our Chesapeake migraine treatment services are holistically beneficial, promoting optimal total body wellness.
Reap the Unexpected Benefits of Chiropractic in Chesapeake
Patients, who come to Atlantic Chiropractic and Rehabilitation for migraine treatment, are often surprised by all of the unexpected benefits of chiropractic in Chesapeake. Due to the holistic nature of chiropractic care and the therapies which complement it such as massage therapy, nutritional counseling, and lifestyle advice, patients often experience relief from migraine headaches in addition to a slew of other health improvements.
By aligning the spine, chiropractic adjustments release blockages along the spine which hinder the brain's ability to communicate with the body through the nervous system. Aligning the spine and releasing these blockages improves the overall function of the many systems of the body including the immune, circulatory, respiratory, and digestive systems. Improving the function of these systems leads to reduced pain, less frequent illness, increased mobility, faster healing, better sleep, and reduced anxiety. In addition to improving the body's overall wellness, chiropractic in Chesapeake can also help patients who suffer from a myriad of conditions including injuries, allergies, asthma, acute and chronic pain, digestive issues, and more.
Find relief from your migraine headaches and enjoy the many additional benefits of chiropractic care with our Chesapeake chiropractor today by calling (757) 547-4325 to schedule appointment today!