As your choice chiropractor in Chesapeake, the team at Atlantic Chiropractic and Rehabilitation is proud to offer a wide range of treatment methods to help you manage your pain naturally and enjoy some much-needed stress relief. With many years of combined experience and a dedication to one-on-one patient care, our friendly team is happy to work with patients of all ages. Whether you've been suffering from chronic back pain, a sports injury or sciatica, our chiropractor and massage therapist can help you heal naturally and achieve an optimal level of wellness.
Call us today at (757) 547-4325!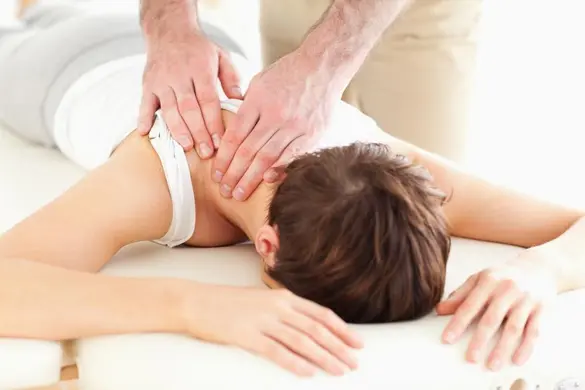 How Can Massage Therapy Help Promote Faster Healing?
Massage therapy is often used in combination with chiropractic care adjustments to increase the effects of your treatment and reduce common pain symptoms. In addition to speeding the healing process, massage therapy is also great for stress relief, reducing inflammation and loosening stiff muscles. Depending on the type of injury you're experiencing and the severity of your condition, we may recommend massage therapy throughout the treatment process to ensure that you are healing properly and provide additional pain relief.
Some of the most common conditions treated with regular massage therapy include:
Neck and Back Pain
Sports Injuries (tennis elbow, joint injuries, etc.)
Auto Accident Injuries (whiplash)
Headaches and Migraines
Pregnancy Discomfort and Pains
Repetitive Stress Injuries
And More
Massage Therapy Treatments Offered by Our Massage Therapist
The term "massage therapy" is used to describe many different techniques that in general, include long strokes, kneading, vibrations, tapping and deep circular movements to manipulate the muscles in the body. Depending on the type of pain you are experiencing, we may suggest one or a combination of massage therapy methods to achieve the best results. Some of the common massage techniques used in our chiropractic care office include:
Deep Tissue
This massage technique features focused, therapeutic motions that target muscles knots or adhesions located in the deep layers of the muscle and connective tissue. Our massage therapist uses deliberate and slow strokes or friction to penetrate deep into the muscle to relieve pain, postural problems and more. While this is considered a more intense type of massage, it doesn't have to be painful to see results.
Sports Massage
This type of massage is designed to prevent and treat sports injuries while improving flexibility and enhancing athletic performance. Ideal for athletes of all ages, this treatment method can help to reduce pain and improve range of motion. By manipulating the soft tissues of the body, sports massage works to increase blood flow and flexibility while reducing pain and preparing athletes for competition.
Pregnancy Massage
Also known as prenatal massage, this technique can easily be customized to fit the needs of any expectant mother. Used to primarily promote relaxation, this gentle and targeted massage method is great for relieving lower back pain and reducing swelling. Pregnancy massage is a safe and drug-free option for expectant mothers who are looking for a way to ease some of the discomfort associated with late-term pregnancy.
Schedule an Appointment Today
Massage therapy is one of the safest and advanced treatment methods available today to help ease your chronic pain, reduce stress and increase the effects of chiropractic adjustments. Want to discover the difference that our massage therapist can make in your life? Contact us at (757) 547-4325 or visit the team at Atlantic Chiropractic and Rehabilitation online today to schedule an initial consultation