Migraine/Headache Treatment in Chesapeake, VA
Headaches, and migraines more specifically, can be a complete debilitating condition. When your life has to shut down because of headache pain, you want a fast and effective solution. Covering the pain with medication can help, but this does nothing to treat the underlying cause of your pain, and the side-effects of many headache medications can be almost worse than the headaches themselves. If you are looking for headache treatment in Chesapeake, Atlantic Chiropractic and Rehabilitation is here to help, with a whole-body approach to your health, including headache relief.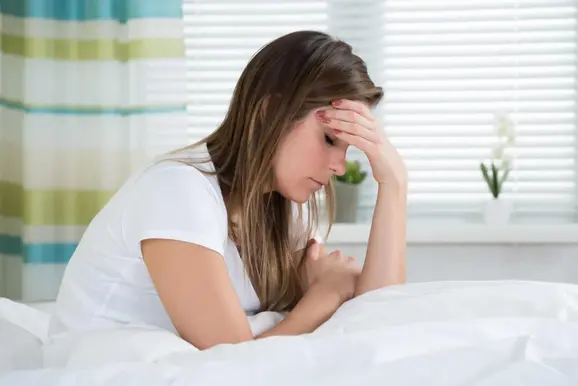 The Source of Headaches
Many headaches come from subluxation in the upper cervical area, and specifically in the neck. For that reason, Chesapeake headache treatment from your Chesapeake chiropractor will start with a thorough chiropractic checkup and adjustment plan. Sometimes, realigning these vertebrae is the only step necessary to relieve your headache pain.
That said, the source of your headache, particularly if you suffer from migraines, may not be your neck, or it may not be your neck alone. That is why we take a full body approach to treating headaches, just as we do with other medical conditions. Our goal is to help you learn to manage your headaches, while also limiting the number of headaches you experience so you can enjoy life free from the pain and pressure they create.
Headache Treatment Approach from Your Chesapeake Chiropractor
If you visit us for headache treatment in Chesapeake, we will perform a thorough health analysis. After ensuring that your spine and neck are properly aligned, our headache treatment will continue with nutrition counseling to ensure you are not eating foods that are making your headaches worse. Then, we will look at your overall lifestyle, suggesting changes that could bring relief to your headaches. Proper sleep, adequate water intake and supplementation can help deal with migraines, which often stem from lifestyle triggers.
In addition to these treatments, our chiropractic team may prescribe massage therapy treatment to help you with your headaches. Massage therapy, which we offer in-house, can relieve neck and shoulder pain and tension that could be causing your headaches. In fact, our massage patients who come for other conditions often report a reduction in their headaches after treatment from our massage therapists.
Natural, Drug-Free Approach to Migraines and Headaches from Your Chesapeake Chiropractor
If you are looking for an option to treat your headaches and migraines, without drugs, trust your Chesapeake chiropractor at Atlantic Chiropractic and Rehabilitation. Our natural approach to wellness is effective and efficient, helping you experience a reduction in your headache pain while also giving you the tools you need to manage your triggers on your own. You don't have to live with headaches. Contact Atlantic Chiropractic and Rehabilitation for comprehensive chiropractic in Chesapeake. Call us today at (757) 547-4325 for your personal evaluation and treatment plan.