Where Are You Likely to Get a Workplace Injury?
Despite all of the efforts of OSHA, it's still surprisingly easy to get a workplace injury. Even in jobs that seem completely safe, you can end up suffering from problems that are caused by your work. Here are some of the types of jobs that are well-known for such problems: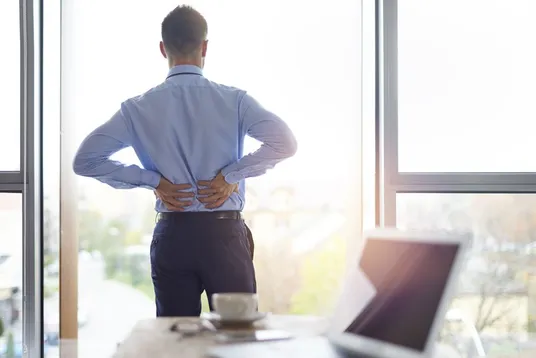 The Office
In the office, you don't have to worry much about things like beams falling on your head or distracted forklift drivers running over your foot. Instead, the problems are more likely to come from the simple act of typing or pushing the buttons on a phone. These injuries generally fall into the class known as "repetitive motion injuries." Like their name implies, the cause is doing the same action over and over again all day long, day in and day out. This overworks the relevant parts, and after enough time, those parts can swell up, seize up, hurt, and show other signs of damage.
The Factory
Depending on the type of factory you work in, you may be at risk for concussions, strains, sprains, crushing damage, and more. In an assembly line situation, you are also at risk of repetitive motion injuries. Atlantic Chiropractic & Rehab in Chesapeake VA treats many injuries of these sorts through a combination of chiropractic manipulation, therapeutic massage, and other case-specific methods.
Construction Sites and Similar Environments
In these locations, injuries tend to be much more severe than they are in an office or light industrial factory. This is because of the weight of the items involved. For example, a beam to the back will almost always because more damage than being bumped into by someone pushing a mobile file cabinet. Treatment for these injuries will often have a heavier focus on physical therapy thanks to the extent of the damage.
Is Chiropractic Treatment an Either-Or Option?
When it comes to workplace injuries, it is common for treatment to involve multiple modalities and doctors. A surgeon may be needed to fix major structural damage to the body, while a chiropractor like Dr. Santjer of Atlantic Chiropractic & Rehab will focus on getting everything back into alignment and on restoring function to the hurt areas. Massage therapists and others may also get involved to prevent or reverse harmful muscle tightening, reduce pain, and speed healing.
How Do You Know if Chiropractic Treatment is Right for You?
The best way to find out about the suitability of chiropractic treatment is to make a consultation appointment with a chiropractor. At this appointment, an evaluation is done to determine your current condition and see which therapies are the most likely to work. To make this appointment, just call us here at (757) 547-4325.