Migraine & Headache Treatment in Chesapeake, VA
Headaches are an extremely common problem, afflicting up to half the world's adult population every year. Migraines are also more prevalent than you might think, afflicting more than 37 million Americans. But this is a case where familiarity definitely breeds contempt because the fact that these conditions are so widespread does nothing to make them less agonizing. If you're seeking an escape from your recurring headaches or migraines that involve a more lasting solution than mere medication, you need to experience the natural treatment options available from our chiropractor in Chesapeake VA.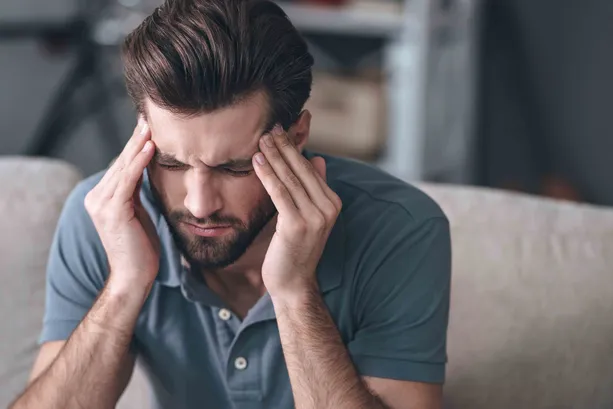 Understanding Headaches and Migraines
The classic chronic tension headache does in fact spring from tension -- specifically, muscle tension in the neck. This tension may be caused by emotional stress, a misalignment between your head and your cervical spine, or long-term postural problems. Tense neck muscles may go into spasm, tugging on sensitive membranes at the base of the skull such as the dura mater, which then refer pain to the head to produce that familiar, diffuse throb.
Migraines are less straightforward in their origins and effects. Biochemical imbalances in the brain appear to send messages through the trigeminal nerve to the cranial blood vessels, triggering swelling within the vessels. The symptoms of a migraine are much more wide-ranging and intense than those of a tension headache. you may experience odd vision abnormalities called "auras" before an attack, which can plague you with devastating pain and other discomforts (nausea, vomiting, ringing in the ears, and hypersensitivity to light and sound) for up to 72 hours. Common triggers of migraine attacks include specific foods or medicines, changes in the weather, hormonal shifts and environmental irritants. Like tension headaches, migraines can also be triggered by stress and tension.
Natural Migraine and Headache Treatment at Atlantic Chiropractic and Rehabilitation
Dulling the pain of a headache or migraine with pain-relieving drugs can provide only a temporary reprieve from symptoms, leaving you completely defenseless against future attacks. Here at Atlantic Chiropractic and Rehabilitation, we work on correcting the underlying issues that produce your pain. Our chiropractor in Chesapeake VA, Dr. Santjer, may prescribe cervical spinal adjustments to straighten your head and neck, relieving chronic muscle tension. Massage therapy also provides natural headache treatment by relieving the muscle spasms that set off headache symptoms.
Our natural methods also work quite well as migraine treatment. Studies have shown that chiropractic adjustment can greatly reduce both the frequency of migraine attacks and the intensity of migraine symptoms -- all without painkillers. By correcting any cervical alignment issues you're experiencing, we can help normalize your physical functions, including nerve and vascular functions. Stress-relieving massage can eliminate a potential migraine trigger, while our nutrition and lifestyle advice can help you dodge others.
Schedule Headache or Migraine Treatment Today
Forget the pills and schedule real, all-natural headache or migraine treatment at Atlantic Chiropractic and Rehabilitation. Call (757) 547-4325 today!