Neck & Back Pain FAQs in Chesapeake, VA
Many people struggle with back and neck pain in Chesapeake VA. Understanding where back and neck pain comes from and what can be done about this problem can help you keep your body healthy and can help you manage this type of pain. At Atlantic Chiropractic and Rehabilitation, we help our patients manage their back and neck pain. We use a variety of chiropractic and holistic techniques, without addictive pain medications.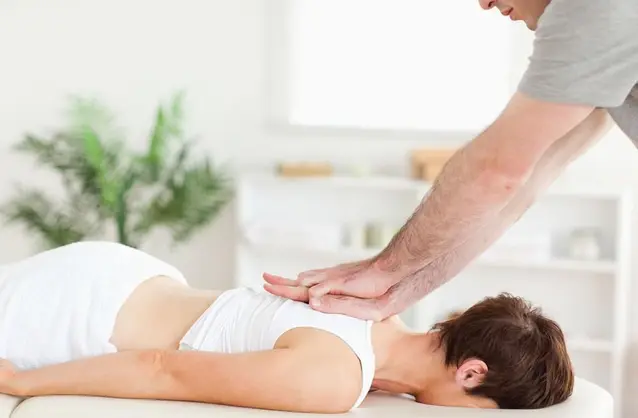 What causes neck pain?
Neck pain can have many different causes, depending on the patient. Some of the most common causes of neck pain include:
Bending over a mobile device like a phone or a tablet can put strain on the joints and muscles of the neck. This condition, known as "text neck," can result in poor posture, neck and shoulder pain, strained muscles and more.
Whiplash is a condition that causes neck pain, shoulder pain, muscle stiffness, limited mobility, dizziness, headaches, difficulty focusing and more.
Ergonomic pillows help keep your head in the correct position while sleeping. Using a pillow that is not ergonomic could result in poor posture while sleeping, leading to pain and muscle strain.
What causes back pain?
The causes of back pain are also numerous. Some of the most common causes include:
Lifting heavy objects the wrong way can result in injury to the muscles and strain on the joints.
Twisting the back too quickly can also cause injury and pain.
This condition occurs when one of the spongy discs between the vertebrae becomes damaged.
Spinal stenosis is a condition that occurs when the channel in the back that contains the spinal cord becomes more narrow, causing the nerves to become pinched.
What can a chiropractor in Chesapeake VA do to prevent and heal back and neck pain?
At Atlantic Chiropractic and Rehabilitation, we do many things to prevent and heal back pain, including:
Spinal adjustment is a technique that we use to realign the vertebrae of the spine. Spinal adjustment is an effective method of treatment for virtually all neck and back pain.
We teach patients how to manage their own pain by performing therapeutic exercises and stretches.
Massage therapy can help relax tense muscles in the back and neck, thus helping to relieve patient pain and improve mobility.
What can a patient do to avoid back and neck pain in the future?
The best way to avoid back and neck pain in the future is to speak with a trained, experienced chiropractor. Chiropractors help their patients avoid pain by assessing the causes of the pain and administering helpful lifestyle advice. At Atlantic Chiropractic and Rehabilitation, our chiropractor, Dr. Santjer, has over 20 years experience with chiropractic care. Dr. Santjer knows how to help patients manage their pain. To get started, contact us today at (757) 547-4325.