Neck & Back Pain Relief in Chesapeake, VA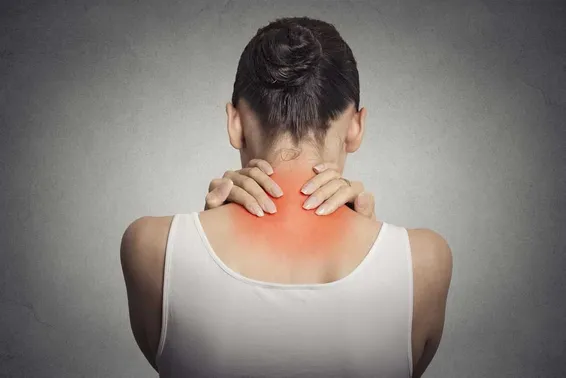 Back pain is such a common ailment that routinely causes problems with the day-to-day activities of so many people. There are wide-ranging causes for back pain but the most common types of discomfort tend to fall into one of three distinct categories:
Acute - this is typically the result of direct impact on contact that causes a quick, immediate, intense pain that usually lasts a short time.
Chronic - this is pain that lasts after an injury heals, usually for a duration of more than 3 to 6 months.
Neuropathic - this is pain that is possible related to a motor or sensory nerve injury that continues to last even after the surrounding tissue and outer indications of the injury have healed.
Different Types of Neck Pain
Neck pain is almost as common as back pain and there are a number of reasons for the root cause of achy necks. Types of neck pain include:
Cervical herniated disc, which affects the nerves in the neck
Osteoarthritis, which is caused by cartilage degeneration of the bones in the neck. This type of neck pain causes a lot of stiffness and is usually worse in the morning
Cervical spinal stenosis, which can evolve slowly over the years and may result from a gradual degeneration of the joints or an untreated cervical herniation
Causes of Neck Pain
Although neck pain can be initially triggered by the causes listed above, the stresses of work and modern lifestyles can also contribute greatly to neck problems. Things like poor posture, text neck from the daily use of various electronic devices and whiplash or other injuries that can be sustained in an auto accident may lead to acute and, eventually, chronic ongoing pains in the neck.
Causes of Back Pain
Automobile collisions and workplace accidents are common causes of back pain, as well as poor posture, bad form when playing sports, poor ergonomics in the workplace, an overly active lifestyle, a bulging disc or muscle strain from lifting heavy objects.
How Chiropractors Can Help Treat Neck Pain
A manual neck adjustment or cervical manipulation is a very effective neck pain treatment that can alleviate discomfort very quickly. This type of treatment reduces stiffness, soreness and restores mobility to the neck. Over time, ongoing adjustments combined with specifically prescribed physical exercises and massage therapy will help patients to experience a greater range of motion in the head and neck.
Treating Back Pain with our Neighborhood Chiropractor in Chesapeake VA
Getting a back pain treatment is one of the most common reasons that people visit a chiropractor. It is what we deal with most often at Atlantic Chiropractic and Rehabilitation. When back, neck or shoulder joints go out of balance, due to age, degeneration or injury, it puts a lot of pressure on the surrounding nerve endings, which can result in excruciating pain. The goal of spinal manipulation is to realign the joints and re-balance the spinal column. Manual spinal adjustments are one of the main cornerstones of chiropractic care. They allow chiropractors the opportunity to get an up-close, hands-on understanding of the root cause of musculoskeletal problems. This type of intimate understanding of where the pain is originating from helps chiropractors to quickly diagnose and, consequently, alleviate the problems. The resulting realignment, combined with other holistic modalities such as ongoing physical therapy, customized exercises, massage, acupuncture and nutritional counseling, work together to not only provide pain relief but to create overall physical strength, physical fitness and a general sense of wellness, without the use of drugs or surgery.
Schedule an Appointment with our Chesapeake Chiropractor
To learn more about back pain and neck pain, schedule an appointment with our Chesapeake Chiropractor at Atlantic Chiropractic and Rehabilitation today at (757) 547-4325.