Non-Surgical Relief for Carpal Tunnel Syndrome in Chesapeake
If flexing your wrist or using your hand seems impossibly painful or difficult, you may have developed a case of carpal tunnel syndrome. Inflammation within this structure can pinch nerve tissue, rendering your hand or fingers all but useless. But don't worry -- Atlantic Chiropractic and Rehabilitation offers non-surgical relief for carpal tunnel syndrome in Chesapeake.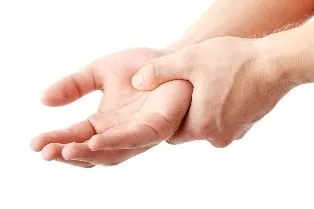 Understanding Carpal Tunnel Syndrome
The carpal tunnel, which is bordered the bones of the wrist and a connective tissue called the transverse carpal ligament, serves as a conduit for tendons and the median nerve. The median nerve enables motor activity and sensation for every digit on the hand except the little finger. But there isn't a great deal of space within the carpal tunnel, especially for some people who are born with particularly narrow ones. This means that any significant tissue swelling within the tunnel can pinch the median nerve, producing such troubling symptoms as:
Pain in the thumb or first three fingers
Tingling or "pins and needles" sensations
Forearm pain
Weakness of loss of muscle control in the hand
Inflammation of the carpal tunnel is commonly produced by constant, repetitive motions that place unnatural stress on the tissues. For athletes, it might come from gripping a tennis racket or golf club day after day; musicians, artists and assembly-line workers may develop it from manipulating instruments or other fine tools. For office workers, poor keyboard ergonomics or mouse technique can be a common culprit.
Treatment Options From Our Chesapeake Chiropractor
Surgery is often touted as a treatment for carpal tunnel syndrome, but this procedure can consume months of recovery time while possibly damaging nerves or blood vessels. You might even find out after the fact that your symptoms were caused by something else. It's important to distinguish a genuine case of carpal tunnel syndrome from other nerve impingement conditions such as cervical radiculopathy or thoracic outlet syndrome, which can cause some of the same hand and arm symptoms. Our Chesapeake chiropractor at Atlantic Chiropractic and Rehabilitation, Dr. Eric Santjer, can accomplish through a detailed spinal evaluation and discussions of your symptoms, work habits and lifestyle.
Once we've confirmed a diagnosis of carpal tunnel syndrome, our Chesapeake chiropractor can help you recover the safe, non-surgical way. Chiropractic adjustments to the bones of the wrist can help give the median nerve more room, relieving impingement. Massage therapy is known for its ability to reduce swelling and inflammation. Physical rehabilitation can restore function to muscles that have experienced weakness or atrophy. We may also recommend changes to your work or sports routine so you can avoid repetitive strain to the wrist going forward.
Get the Help You Need at Atlantic Chiropractic and Rehabilitation
Atlantic Chiropractic and Rehabilitation will be happy to give you a hand with your carpal tunnel symptoms. If you're ready obtain the relief you need without surgery, call (757) 547-4325 today to schedule a consultation, evaluation and treatment!